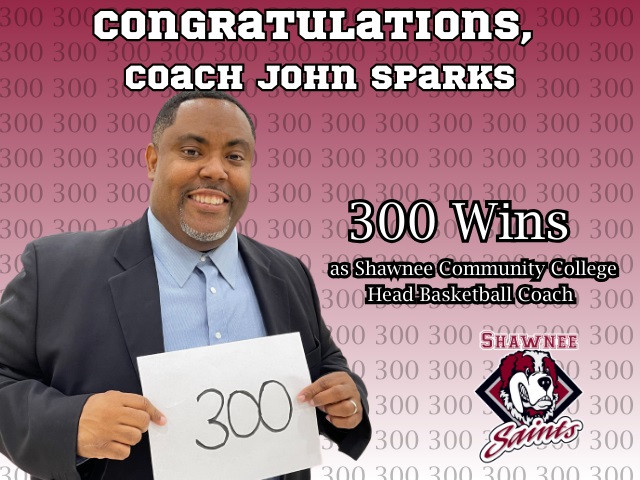 ULLIN, IL (November 8, 2023) – Shawnee Community College Head Basketball Coach John Sparks has reached a coaching milestone. On Wednesday, November 8, the Shawnee Saints beat West Kentucky Community and Technical College 108 to 51. The victory marks Sparks' 300th win as head coach at Shawnee.
Sparks addressed his players in the locker room after the game. "A lot of guys have come before you and sat in this locker room and walked these halls. I'm truly appreciative of you guys and that you chose to come to Shawnee College. I'm appreciative that you allow me to coach you hard, and you guys respond. It makes it a joy every day."
The coaches name a Player of the Game after each victory. Tonight, Coach Sparks earned that honor and the bling that comes with it.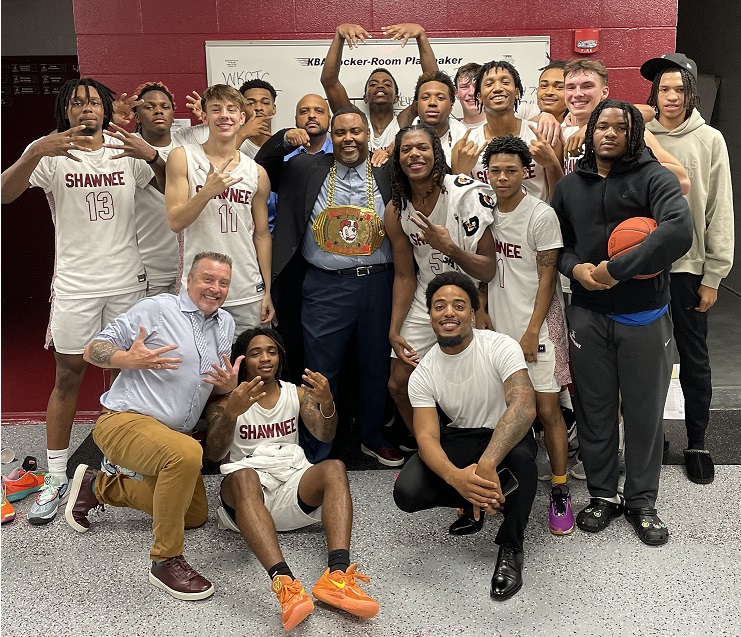 Sparks became head coach in 2002 and serves as SCC's Athletic Director. The Saints improve to 4-0 on the season.
On Thursday, November 9, the Lady Saints host their first home game under the direction of new coach Jori Deneve.