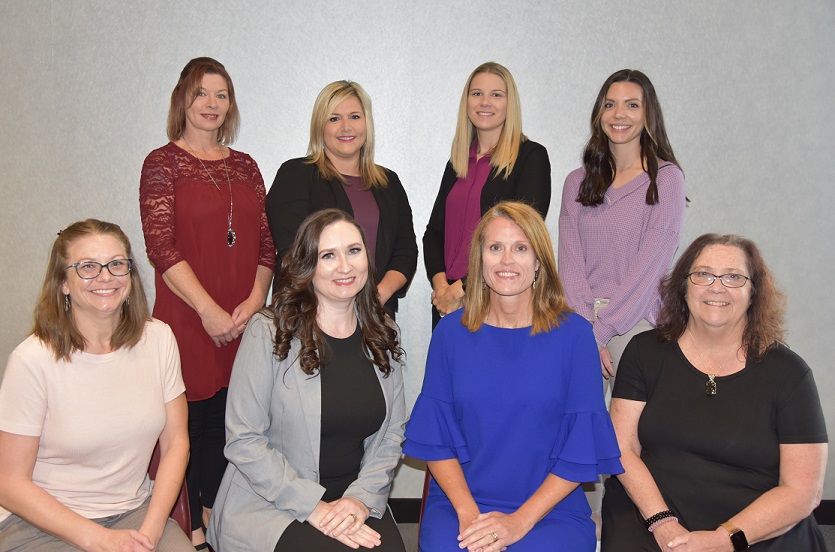 ULLIN, IL (October 7, 2022) – Shawnee Community College is proud to announce the Accreditation Committee on Education in Nursing (ACEN) has granted Initial Accreditation for both the Practical and Associate Degree Nursing Programs.
The ACEN accreditation means the nursing programs at Shawnee Community College have met rigorous standards and that both programs can be trusted to provide students with quality nursing education. For years, the nursing programs at Shawnee Community College have been known for their quality and success and for the highly competent nurses who graduated from SCC.
"I am proud of the work that has gone into this faculty-driven accreditation process. SCC's hard-working and dedicated nursing faculty put so much time and effort into the success of the nursing programs. Our nursing faculty continue to look for ways to improve our programs and stay current in nursing practice," said Amanda Hannan, Dean of Nursing and Allied Health at Shawnee Community College.
Hannan adds that SCC is the only ACEN-accredited Practical Nursing Program in southern Illinois and joins eight other Practical Nursing programs in Illinois that have received ACEN accreditation.
"We are proud of the hard work and dedication of the nursing faculty and staff at Shawnee Community College. This accreditation is a major accomplishment and will help us to continue to serve our community and contribute to the health care system here," said Shawnee Community College President Dr. Tim Taylor.
"As a nursing instructor at Shawnee College, I have had the privilege to work with some of the best faculty and nursing students. We strive to prepare our nurses to be practice-ready and equipped to face the challenges of a healthcare environment that are constantly changing. ACEN accreditation solidifies that our nursing programs meet established standards based on best practices. Our graduates will enter the workforce with the confidence that they have received a quality nursing education," said Nursing Instructor April Dollins, MSN, RN.
The effective date for SCC's Initial Accreditation is May 20, 2020, based on the date for initial candidacy. The ACEN Board of Commissioners granted initial accreditation to the Practical and Associate Degree Nursing Programs and are scheduled for their next evaluation visit in Spring 2027.
For more information about the nursing programs available at Shawnee Community College, visit our nursing webpage.