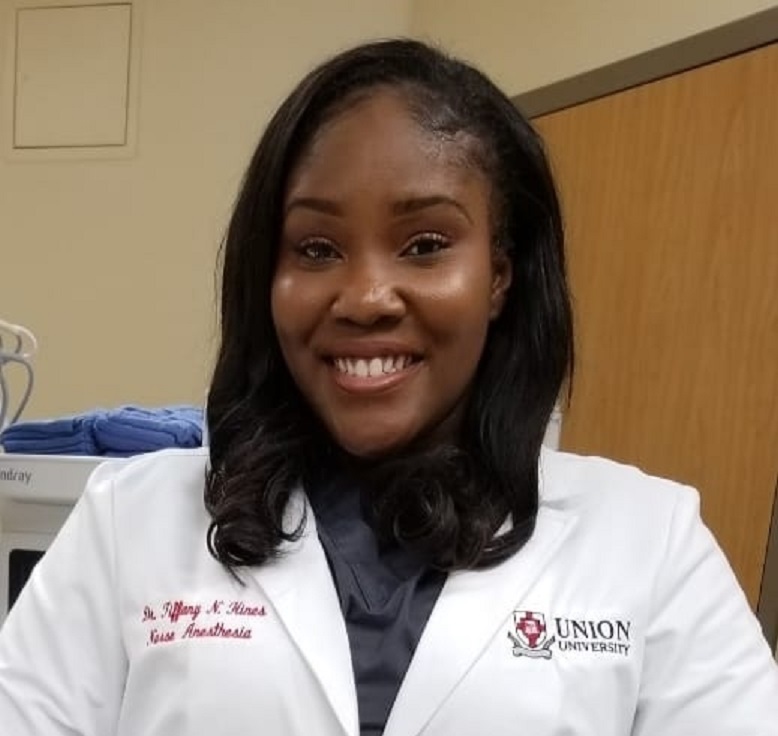 The Saints Foundation of Shawnee Community College is pleased to announce the selection of Dr. Tiffany Hines, APRN, CRNA as their newest Board of Directors member. Dr. Hines graduated from WKTC in 2009 with her LPN transferring to Shawnee Community College into the RN program, where she became a first-generation college graduate. After completing her degree at Shawnee Community College, Dr. Hines attended Murray State University, where she completed her BSN. Dr. Hines then transferred to Union University, where she earned her Doctorate in Nurse Anesthesia. In 2021 Dr. Hines was honored as a Distinguished Alumni of Shawnee Community College.
Gene Honn, Executive Director of the Saints Foundation, said, "Dr. Hine's desire to give back is evident from her generous nature. In addition to her commitment to serve on the foundation board, we are so pleased that she has chosen to work with the foundation to create a new nursing scholarship for SCC."
Residents who may be considering attending Shawnee Community College are encouraged to visit the Shawnee Community College website at shawneecc.edu/scholarships to apply for the many scholarship opportunities available to students from the SCC District.
For questions regarding applying for scholarships or establishing a scholarship on behalf of your family or business, please call 618-634-3211 or email tinad@shawneecc.edu. The Saints Foundation's mission is to help the students of Shawnee Community College.