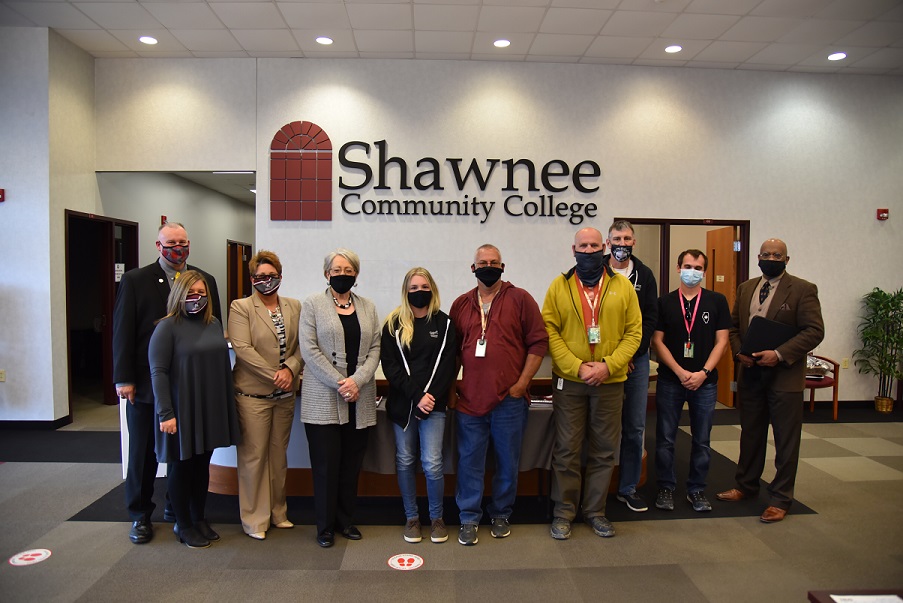 Pictured Left to Right – SCC President- Dr. Tim Taylor, SCC Anna Extension Center Director- Lindsay Meisenheimer-Johnson, SCC Dean of Academic Affairs- Dr. Kristin Shelby, SCC Interim VP of Academic Affairs- Jean Ellen Boyd, aeriz Office Manager – Alicia Coon, aeriz General manager – Steve Bundy, aeriz Operations Manager- Mike Fisher, aeriz Director of HR – Darren Youngblood, aeriz Head Grower- Zack Bigg, SCC Dean of Workforce & Innovation Dr. Greg Mason.
ULLIN, IL. – June 2, 2021, Shawnee Community College leaders continue meetings with employees from the cannabis cultivation company aerīz to work out details for the budding partnership. The discussions taking place at the SCC Anna Extension Center are part of the initial introduction and planning phase for the two organizations to develop training and employment strategies for aerīz. The collaboration includes workforce development training, career services, and job screening assistance.
aerīz is beginning an expansion project that includes constructing a new facility located on their property in Anna, Illinois. The expansion project is set to bring approximately 300 new jobs to the region, including positions as Trimmer, Grower, Extractor, Harvester, and Packer. The company has already begun hiring and expects the expansion to continue through January 2022.
Shawnee Community College is working with aerīz to develop the training that will be part of the new employee orientation process. The college intends to use the SCC Anna Extension Center facility to train new employees for aerīz. Several courses will be offered as part of the workforce development training. Potential topics include basic computer skills, sanitation, extraction methods, and cannabis industry rules & regulations. Shawnee College will also assist aerīz with their new employee screening process based on job descriptions provided to the college for each available position. Both organizations say they are continuing to meet work-out details over the coming weeks.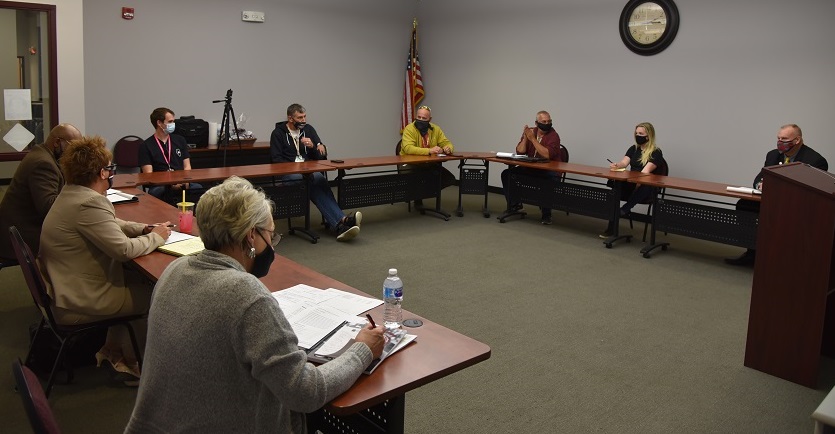 For more information, please contact Shawnee Community College Communications Department at 618-634-3270 or email robb@shawneecc.edu.