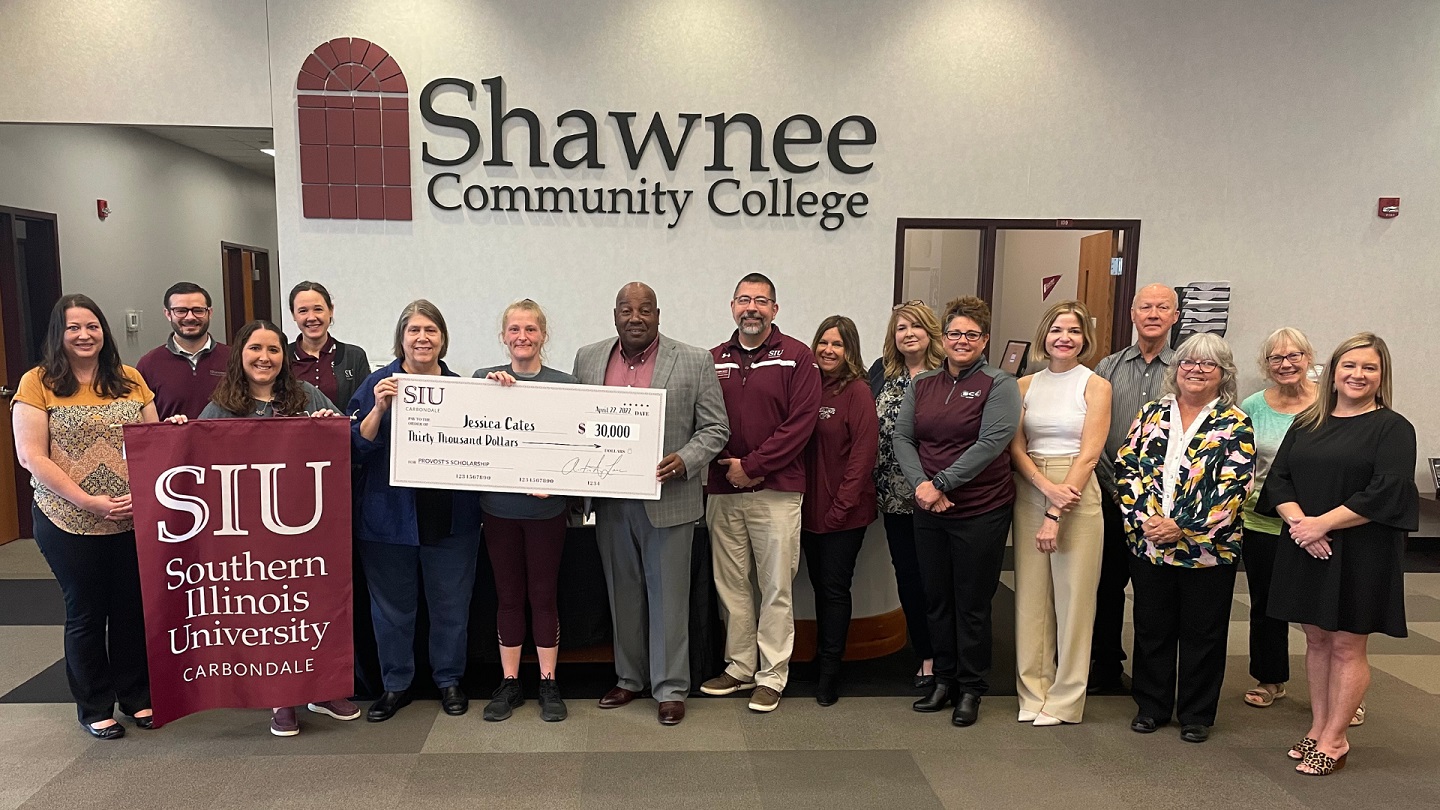 ANNA, IL – Commencement is right around the corner at Shawnee Community College, and one graduate will have something extra to celebrate this year. Jessica Cates will receive an Associate of Arts degree and an Associate of Science degree on May 13. Jessica received quite a surprise on Monday, May 2.
As she was preparing for class at the Anna Extension Center, Jessica was surprised by leaders from Shawnee Community College and Southern Illinois University-Carbondale. Wendell Williams, associate chancellor of enrollment management at SIU, delivered the news that Jessica had earned the Provost's Scholarship, which means her education at SIU is paid in full.



"Your story is motivating to us, from where you came from to where you're headed. We at SIU are proud and blessed to have you," said Williams.
Jessica started at Shawnee Community College in the adult education program. After completing that program, she enrolled in classes and was inducted into Phi Theta Kappa Honor Society.
"Thank you so much. I worked hard for this. I appreciate it."
Jessica plans to major in Human Sciences and pursue a career as a social worker. She says she wants to give back and help others.