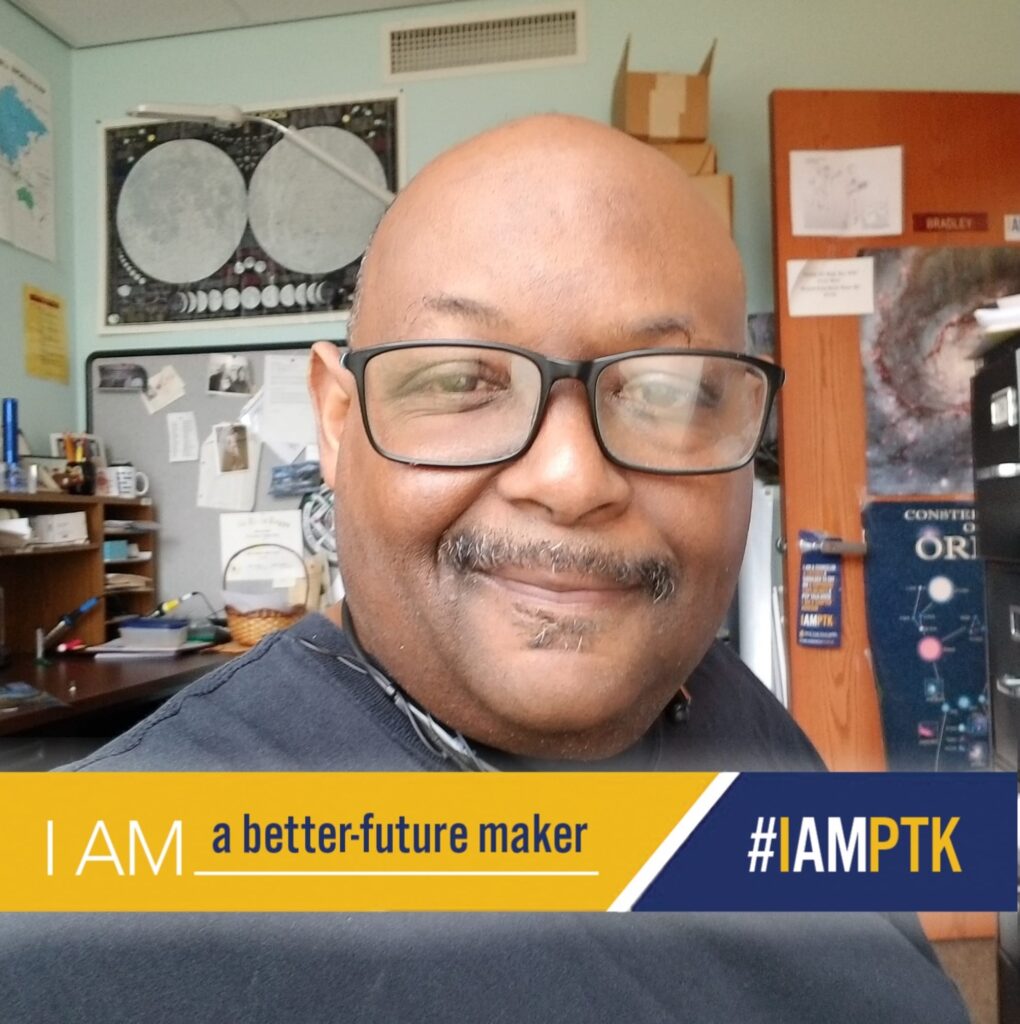 Shawnee Community College faculty member and PTK Advisor Mr. Craig Bradley recently received a Phi Theta Kappa Distinguished Advisor Award at the 2021 Virtual Catalyst Convention. The Distinguished Advisor Award was one of only 21 awarded nationwide this year. The award recognizes advisors for significant contributions to the growth of individual PTK members, service as the chapter's advocate on campus, and encouragement of the chapter to be involved on the local, regional, and/or international level of the organization.
Mr. Bradley has been the SCC Phi Theta Kappa sponsor for 28 years and has helped the chapter receive numerous national recognition awards. Thousands of scholars worldwide are drawn to the PTK-hosted annual convention each spring to represent their chapters, institutions, and regions. For the second year in a row, the convention was held virtually due to the pandemic.
PTK is the world's largest and most prestigious international honor society for two-year college students. The organization's mission is to recognize the academic achievement of college students and provide opportunities for them to grow as scholars and leaders. They earn their membership in educational and workforce programs by demonstrating excellence in their field of study.
For more information regarding The Alpha Lambda Epsilon Chapter of Phi Theta Kappa, contact advisor Craig Bradley at 618.634.3345 or craigb@shawneecc.edu, or visit the club webpage.