The SCC Nu Alpha Alpha Chapter of Phi Beta Lambda and some of its members were recently recognized at the Phi Beta Lambda State Leadership Conference. As part of the closing session of the digital conference, the local chapter won several awards during, including chapter and student distinctions. The chapter was recognized with the following honors:
Chapter Awards
Most funds raised for March of Dimes sponsorship

Third largest Illinois chapter membership
Individual Awards
Accounting Principles – Kaitlyn May, 2nd Place

Business Communications – Kaitlyn May, 1st Place

Business Presentation – Bethany Bell 2nd Place

Computer Concepts – Kaitlyn May, 3rd Place

Job Interview – Kaitlyn May, 2nd Place

Public Speaking – Kaitlyn May, 2nd Place

Social Media Challenge – Bethany Bell, 1st Place
Future Business Leaders of America-Phi Beta Lambda, Inc. (FBLA-PBL) is the largest career student business organization in the world. Each year, FBLA-PBL helps over 230,000 members prepare for careers in business. The organization's mission is to inspire and prepare students to become community-minded business leaders in a global society through relevant career preparation and leadership experiences.
For more information about the Nu Alpha Alpha Phi Beta Lamba program at Shawnee College, contact Phyllis Sander at 618-634-3334 or phylliss@shawneecc.edu, or visit the club webpage.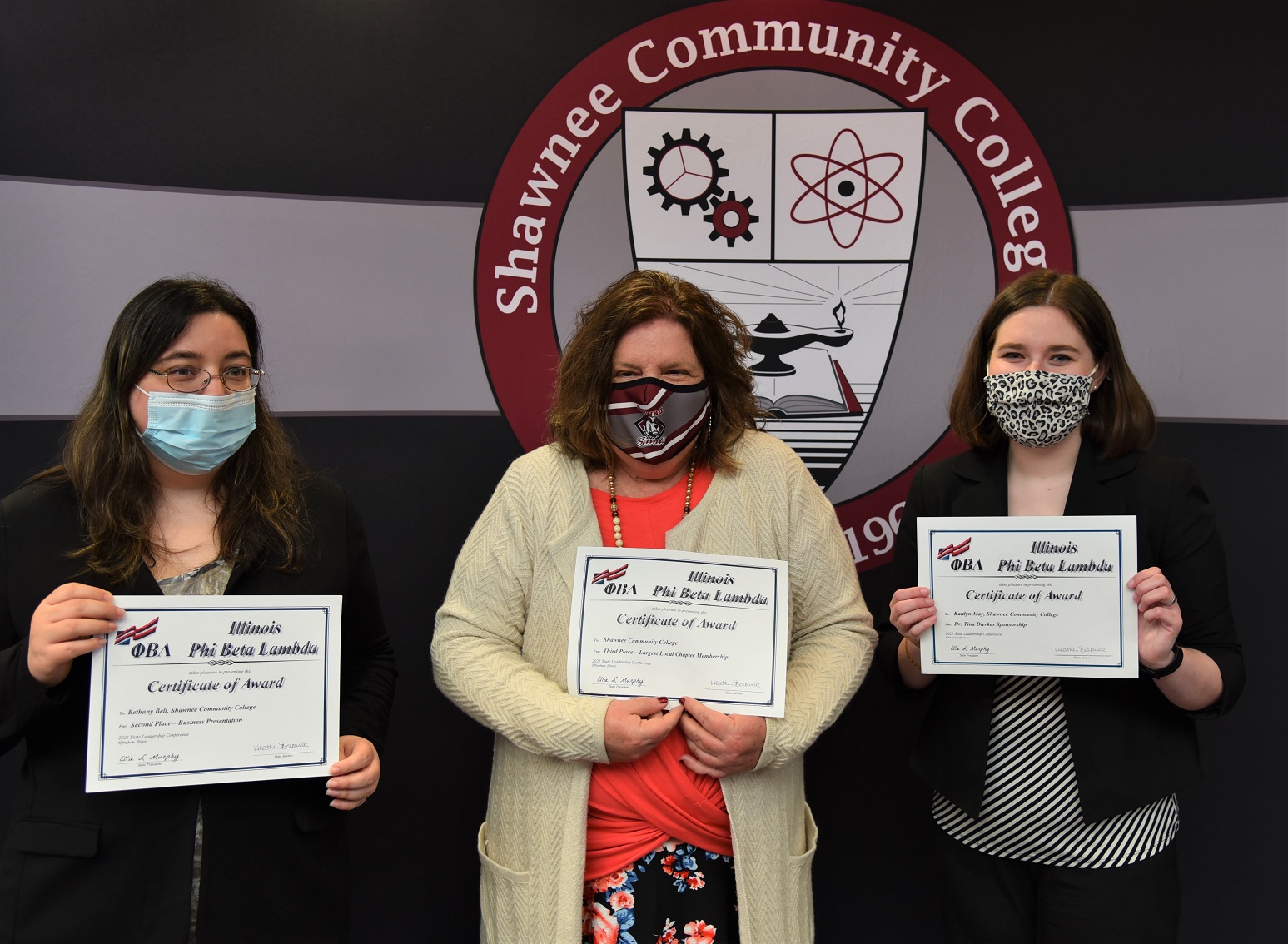 Photo Caption: Pictured left to right Bethany Bell of Goreville, Chapter Sponsor & Instructor Ms. Phyllis Sander, and Kaitlyn May of Metropolis