Full Time
This position has been filled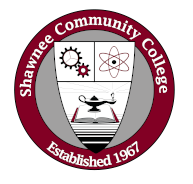 Website Shawnee Community College
Public two-year comprehensive community college
SUMMARY: The Center Coordinator is the SCC representative for all academic courses/community education/continuing education/events/activities for the communities served. Using the College's strategic plan and key performance measures as directives, The Center Coordinator will be the Johnson County community liaison in recommending courses, support services and activities for Center customers.
ESSENTIAL DUTIES AND RESPONSIBILITIES
·         Coordinate, supervise, and administer academic programs and activities at the assigned Center.
·         Monitor the budget, and supervise the maintenance of equipment, facilities, and materials for the center.
·         Assist with distance learning course such as ITV and Zoom courses offered at the Center.
·         Coordinate and conduct placement testing as needed.
·         Recruit, register and advise students as needed.
·         Provide placement testing at center.
·         Work to protect the confidentiality of student records in accordance with the Family Education Rights and Privacy Act (FERPA).
·         Schedule student support workshops such as FAFSA Completion and career planning.
·         Maintain an up-to-date skill set for the College's Enterprise Resources Planning (ERP) system.
·         Maintain a high visibility in SCC's communities by participating in community organizations such as Rotary or Kiwanis, giving presentations and attending other community events presenting SCC.
·         Maintain appropriate records, monitoring reports, and cost analysis for Center.
·         Survey community to assess Community Education programming interests and needs.
·         Create a schedule of Community Education offerings and register students.
·         Assist with dual credit students as needed by Coordinator of High School Partnerships & Pathways.
·         Build strong relationships with high schools and provide recruitment activities as often as the school allows.
·         Collaborate with Academic Affairs to recommend Continuing Education courses for Center.
·         Collaborate with Academic Affairs to provide academic programming at Center.
·         Recommend the employment of adjunct faculty working with Academic Affairs.
·         Communicate statistical facts regarding the College to prospective students and community.
·         Assist students with academic, procedural, and logistical problems as needed.
·         Ensure that distance learning courses are working properly.
·         Maintain a working knowledge of the academic degrees offered, vocational degrees and certificates, and the support services available to students.
·         Responsible for maintaining a safe environment for students and staff at the extension center by reporting facility safety concerns to the Director of Facilities and student safety matters to the supervisor.
·         Maintain student support service comparable to those provided on the main campus.
·         Assure that the center is opened, closed, and properly staffed each day.
·         Perform other duties as assigned by the supervisor.
SUPERVISORY RESPONSIBILITIES
Administrative Assistant.  Student Workers.
EDUCATION AND EXPERIENCE
·         Bachelor's Degree required in Administration, Education, Marketing, or related field.  Master's degree preferred.
·         Previous College recruiting experience.
·         3 Years community college experience.
·         Ability to work well in a multi-cultural environment.
·         Experience in student assessment, partnership development, budget management, and community college operations.
·         Exceptional leadership ability.
WORK ENVIRONMENT
Work is primarily in an office/college environment. Evening and weekend hours occasionally as needed.
$41,500 – $45,000