Full Time
This position has been filled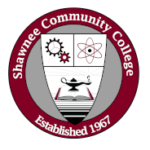 Shawnee Community College
SUMMARY
The tenure track faculty member is primarily responsible for providing lecture and laboratory instruction to students in the Welding Technology Program. This position coordinates courses, maintains tools and lab equipment, and collaborates with full-time and part-time faculty and staff. The faculty member is responsible for ensuring the program meets industry standards and accreditation requirements.
ESSENTIAL DUTIES AND RESPONSIBILITIES
1. Teach classes as determined by the Vice-President of Academic Affairs, Department Chairperson, and faculty. All faculty members will follow course syllabi approved by the college.
2. Teach the scheduled class time.
3. Use a variety of methods and teaching strategies that reflect the different learning styles and needs of students.
4. Participate in the development, implementation, and documentation of appropriate assessment activities as directed by the Vice-President of Academic Affairs and Student Learning. Utilize assessment results to improve teaching and learning in the classroom.
5. Assist the Department chair, appropriate dean and Vice President of Academic Affairs with program development, program improvement activities, reports, and annual Program Review.
6. In cooperation with other faculty, prepare or revise course syllabi for courses offered in their discipline and submit to the Curriculum and Instruction Committee for review.
7. In cooperation with other faculty, prepare textbook recommendations and submit to the Department Chairperson and Vice-President of Academic Affairs for review.
8. Assist in developing the division unit plan and make recommendations for equipment purchases.
9. Complete and submit grades, (Initial Progress grades (tenth day attendance), midterms and final grades), assessment documentation and other course related reports in a timely manner.
10. Attend division meetings called by the Department Chairperson and faculty meetings called by the administrative officers.
11. Maintain and post office hours on the office door and as filed in administrative offices.
12. Demonstrate commitment to the teaching/learning process by participating in professional development activities that enable faculty to maintain current perspectives.
13. Participate in college standing committees (virtually or face-to-face) as established by the administration.
14. Assist students in meeting needs or solving problems, seeking additional help from other college services when necessary.
15. Faculty may be involved in the student academic advisement.
16. Any preplanned absences must be preapproved by the Vice-President of Academic Affairs. Daily call ins must be reported to the front desk as far in advance as possible. The front desk will follow up with notification to appropriate supervisor and Vice-President of Academic Affairs.
17. All faculty are expected to use a level of technology in the classroom which includes using the institutional Learning Management System (LMS) such as Moodle. LMS documents should include but not limited to the syllabus, course documents, discussion board, etc. This allows for faculty within the discipline and adjunct faculty to utilize these documents in case of an emergency.
18. Participate in annual industry recognized welding technical training in order to maintain credentials and AWS accreditation.
QUALIFICATIONS
To successfully perform this job, an individual must be able to satisfactorily perform each essential duty. The requirements listed below are representative of the knowledge, skill, and/or ability required. Reasonable accommodations may be made to enable individuals with disabilities to perform the essential functions.
SUPERVISORY RESPONSIBILITIES
None
EDUCATION
· Associate degree in Welding Technology OR combination of education, training, and experience with a minimum of 5 years non-teaching related work experience.
· AWS certification(s) or ability to obtain certification(s) within the first year of employment.
EXPERIENCE
· A minimum of 5 years verifiable hours of experience as a welder or other related profession.
· Teaching experience preferred.
PHYSICAL DEMANDS
The physical demands described here are representative of those that must be met by an employee to successfully perform the essential functions of this job. Reasonable accommodations may be made to enable individuals with disabilities to perform the essential functions. Some lifting, reaching, bending and stooping.
Lifting: Must be able to lift up to 15 lbs.
Salary contingent upon Education & Experience per the Collective Bargaining Salary Scale
WORK ENVIRONMENT
The employee is not substantially exposed to adverse environmental conditions.