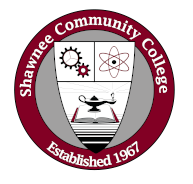 Website Shawnee Community College
Public two-year comprehensive community college
SUMMARY: The SSS Learning Skills Specialist/Tutor Coordinator reports directly to the SSS project director, and is expected to work cooperatively with colleagues in student services and developmental instructional department.
ESSENTIAL DUTIES AND RESPONSIBILITIES:
·         Provide and arrange for individual and group tutoring for SSS project students.
·         Tutor to the targeted "at risk" population.
·         Maintain direct communication with faculty to assess need for tutor assistance for SSS project students.
·         Work cooperatively with Student Success Center staff to enhance visibility of tutorial service.
·         Computer literacy required.
·         Recruit and train an adequate competent resource of peer tutors for all disciplines and function as a resource/consultant for all peer tutors.
·         Confer with project staff to outline work plan and to assign duties, responsibilities, and scope of authority.
·         Direct and coordinate activities of project to ensure project progresses on schedule and within prescribed budget.
·         Provide study skill seminars for program participants.
·         Maintain student contact documentation, tutor and participant tutoring records.
·         Maintain program's resource lab, data documentation & collection.
·         Assign/ oversee computer assisted academic support.
·         Create schedules/calendars for group and individual tutoring.
·         Addressing participant's academic issues by working with Academic Retention Specialist.
·         Follow college policies and procedures.
·         To perform other related duties which may be required by the SSS Director and Vice-President of Student Affairs. Related duties as required are duties that may not be specifically listed in the class specification or position description, but that are within the general occupational series and responsibility level typically associated with the employee's class of work.
SUPERVISORY RESPONSIBILITIES: None.
Minimum Requirements:
·         Bachelor's Degree in Education or related field.
·         Demonstrated experience in an institution of higher education working with underrepresented student populations.
·         Excellent oral and written communication/interpersonal skills.
Preferred Qualifications:
·         Knowledge of TRIO program management.
WORK ENVIRONMENT AND PHYSICAL REQUIREMENTS: Work is primarily in an office/college environment. Noise levels are usually moderate.  Must be physically able to operate a computer.  Work is usually completed in a sedentary manner, but may require walking or standing for brief periods of time.  Position may involve occasional bending, lifting, carrying, pushing or pulling of objects up to 25lbs. pounds or less.
Salary: $37,000 – $40,000