Full Time
This position has been filled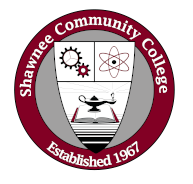 Website Shawnee Community College
Public two-year comprehensive community college
SUMMARY
The Lab Safety Assistant is responsible for assisting in the organization and preparation of science labs on the main campus and Metro Center. The lab assistant also assists instructors during labs and performing other duties as assigned.
ESSENTIAL DUTIES AND RESPONSIBILITIES include the following. Other duties may be assigned.
· Prepare the labs for use by full- and part-time instructors.
· Clean and organize all labs.
· Maintain inventory and order supplies, equipment, chemicals, specimens, glassware, and other items for all labs.
· Assist instructors during labs, as needed.
· Assist instructors in proctoring exams when needed.
· Attend lab safety training to keep abreast of chemical safety guidelines.
· Act as the Lab Safety Officer (OSHA compliant) for the Math and Science Division.
· Develop and monitor the SCC Hygiene Plan (Procedures for handling chemicals, training documentation for lab and chemical safety, and Lab Safety Guide, etc.).
· Develop and coordinate the Chemical Disposal Plan in conjunction with state and federal regulations.
· Provide training for lab safety, blood-borne pathogen, and infectious disease control.
· Assist faculty assessing students and documenting academic achievement.
· Possess or receive Chemical Hygiene Officer Certification (within six months of hire date)
· Responsible for safety of science labs, including monitoring each extension facility for safety.
Demonstrate professional work habits including regular and timely attendance. Normal work hours are Monday through Friday 7:45 a.m. to 4:15 p.m. This position requires occasional evening and weekend hours.
Performing other related duties which may be required by the division chair and/or Vice President of Academic Affairs (related duties as required are duties that may not be specifically listed in the class specification or position description, but that are within the general occupational series and responsibility level typically associated with the employee's class of work).
SUPERVISORY RESPONSIBILITIES
None.
OTHER
EDUCATIONAL SKILLS
Required:
Bachelor's degree in Biological Science, Chemistry, or related field.
Current knowledge and ability to apply relevant local, state and federal rules and regulations, including the Occupational Safety and Health Act (OSHA) associated with working with chemicals and the disposal of chemicals.
Preferred:
Master's Degree in Biological Science, Chemistry, or related field.
MATHEMATICAL SKILLS
Ability to add, subtract, multiply, and divide all units of measure including chemical formulas.
CERTIFICATES, LICENSES, REGISTRATIONS
First Aid Certificate
OSHA Safety Certificate(s)
Chemical Hygiene Officer Certification
PHYSICAL DEMANDS The physical demands described here are representative of those that must be met by an employee to successfully perform the essential functions of this job. Reasonable accommodations may be made to enable individuals with disabilities to perform the essential functions.
Lifting: Lifting objects from a lower to a higher position or moving objects horizontally from position to position. Lifting items up to 20 pounds in weight. Proper lifting techniques and safety requirements must be followed.
WORK ENVIRONMENT
The employee mainly works in a college laboratory setting.
Hazards: Possible exposure to fumes or airborne particles; possible exposure to toxic or caustic chemicals. The noise level in the work environment is low to moderate. Must follow all safety requirements carefully.
Salary – $32,500 – $35,500