Full Time
This position has been filled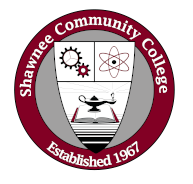 Website Shawnee Community College
Public two-year comprehensive community college
The Advisor/School Counselor supports students not only in the academic arena but also with in assisting students in overcoming social, personal and emotional health and behaviors that might hinder student success and completion.  Through collaboration with other campus entities to provide these services through individual contacts, small group interventions, and workshops.
ESSENTIAL DUTIES AND RESPONSIBILITIES
·         Maintain a high visibility on campus and the Centers in SCC's communities by arranging, providing, and coordinating presentations to local civic organizations, church groups, and local agencies.
·         Represent the college to prospective students by presenting information about SCC's educational programs, services and statistics.
·         Track all encounters & activities with students.
·         Provide emergency & short-term counseling services for students and determine agency referral needs.
·         Advises students on academic plans and goals throughout their SCC career and complete degree audits.
·         Assists with activities such as new student orientations/first year experience, open houses, and other recruitment/retention activities.
·         Assist with dual credit activities as needed by the Dual Credit Coordinator.
·         Serve as the with recruitment, admission & advisement and retention for designated programs of study.
·         Remain up to date on the curriculum requirements of other colleges and universities to which the majority of the college's students will be transferring.
·         Work to protect the confidentiality of student records in accordance with the Family Education Rights & Privacy Act (FERPA).
·         Participate in the recruitment and retention activities as directed.
·         Collaborate with the Diversity, Equality, and Inclusion (DEI) to provide student workshops on student wellness, mental health, drug and alcohol use, student safety and other topics.
·         Serve as chairperson on teams such as Student Intervention, Behavioral Intervention and others as deemed necessary.
·         Maintain up-to-date skill sets for the college's ERP (Enterprise Resource Planning) system.
·         Engages in research and follow-up activities to evaluate counseling techniques.
·         Collects, organizes, and analyzes information about individuals through records, interviews, and professional sources.
·         Complete required surveys (Alcohol & Drug, Mental Health Act) as required by the state agencies.
·         Serves as Lead Student Ambassador Sponsor.
·         Perform other duties as assigned by the supervisor.
SUPERVISORY RESPONSIBILITIES
Student Ambassadors
EDUCATIONAL SKILLS
Required:
Master's Degree in Social Work with prior clinical experience and prior experience with retention activities at a higher education institution.
Ability to deal with a variety of concrete variables and apply principles of rational systems.
Ability to communicate in written or oral form and apply common sense understanding to carry out instruction.
CERTIFICATES, LICENSES, REGISTRATIONS
Current LCSW licensure or equivalent credentialing.
PHYSICAL DEMANDS
The physical demands described here are representative of those that must be met by an employee to successfully perform the essential functions of this job. Reasonable accommodations may be made to enable individuals with disabilities to perform the essential functions.
Lifting: Raising objects from a lower to a higher position or moving objects horizontally from position to position. Lifting items up to 20 pounds in weight.
WORK ENVIRONMENT
Work is primarily in an office/school environment.  Evening and weekend hours occasionally as needed.
$48,000 – $55,000