Part Time
Anywhere
This position has been filled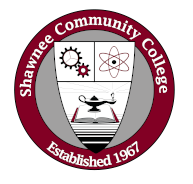 Website Shawnee Community College
Public two-year comprehensive community college
SUMMARY
Serve as an American Heart Association Training Instructor for Shawnee Community College.  Instruct First Aid / CPR and/or Healthcare Provider courses for Shawnee Community College for on-campus and/or off-campus courses.
ESSENTIAL DUTIES AND RESPONSIBILITIES include the following. Other duties may be assigned.
·         Serves as an American Heart Association Instructor and performs all associated duties as prescribed within the American Heart Association Program Administration Manual and Shawnee Community College Procedures.
·         Provide training for First Aid/CPR and HCP classes arranged by the college for the employees of the designated agencies, facilities, businesses and/or individuals requesting training.
·         Maintain required equipment necessary to provide First Aid / CPR training.
·         Ensure required paperwork for courses of instruction are completed accurately, promptly, and submitted for issuance of course completion cards.
·         Punctual attendance is required.
Performs other duties which may be required by the AHA Training Center Coordinator and/or Dean of Adult Education and Alternative Instruction (related duties as required are duties that may not be specifically listed in the class specification or position, but that are within the general occupational series and responsibility level typically associated with the employee's class of work).
EDUCATION and/or EXPERIENCE
Must maintain current AHA Instructor Status.
PHYSICAL DEMANDS  The physical demands described here are representative of those that must be met by an employee to successfully perform the essential functions of this job. Reasonable accommodations may be made to enable individuals with disabilities to perform the essential functions.
Lifting:  Raising objects (up to 50 pounds) from a lower to a higher position or moving objects horizontally from position-to-position.
WORK ENVIRONMENT  The employee is not substantially exposed to adverse environmental conditions.