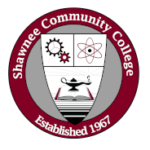 Shawnee Community College
SUMMARY
The Adult Education Instructor, Alternative High School, is responsible for providing instruction for a full offering of High School-level coursework, including Mathematics, Science, English, Social Studies, and elective courses that lead to completion of a high school diploma. In addition to academic skills, all courses have integrated employment and technology skills. This position requires exceptional technology skills and the capacity to teach classes face-to-face, online, and using a hybrid method.
ESSENTIAL DUTIES AND RESPONSIBILITIES include the following. Other duties may be assigned.
Meet classes according to regular class schedules & instruct students individually and in groups, in a classroom setting, as well as remotely. Adapt teaching methods to meet the needs of all students, including those with disabilities. Keep daily attendance and progress records.
Conduct approved assessment, testing, enrollment, and placement into appropriate instructional areas. Assist in the counseling and guidance of students with an emphasis on student achievement.
Maintain class materials, technology, curriculum and student records. Assist in the development and implementation of curriculum. Provide student support at any Adult Education center including extension centers and offsite locations. Create a classroom environment that is conducive to learning.
Implement student recruitment and retention activities and making appropriate referrals for support services.
Attend a minimum of twelve (12) hours of professional development activities during the fiscal year and any ICCB-required training to remain eligible to teach Adult Education courses, including obtaining a Standards Proficient instructor credential within 2 years of hire. Complete New Teacher Orientation within 6 months of hire in addition to the 12 required hours of Professional Development.
Perform other related duties which may be required by the Director of Adult Education & Alternative Instruction or his/her designee (related duties as required are duties that may not be specifically listed in the class specification or position description, but that are within the general occupational series and responsibility level typically associated with the employee's class of work.)
SUPERVISORY RESPONSIBILITIES
None.
EDUCATION and/or EXPERIENCE
Bachelor's degree required.
Strong instructional technology skills are required.
Degree in education or related field with experience in teaching or training at the high school level is preferred.
Experience with student assessment and distance learning is preferred.
OTHER

Reading: Ability to read procedural manuals and technical journals.
Writing: Ability to prepare business letters and reports using a prescribed format and conforming to all rules of punctuation, grammar, diction, and style.
Speaking: Ability to make group and individual presentations to students about educational programs and services. Speak extemporaneously on a variety of subjects related to departmental work processes.
MATHEMATICAL SKILLS
Ability to add, subtract, multiply, and divide all units of measure. Perform the four operations with like common and decimal fractions. Compute percentages. Perform and instruct mathematics through high school level, including Algebra and Geometry.
PHYSICAL DEMANDS
The physical demands described here are representative of those that must be met by an employee to successfully perform the essential functions of this job. Reasonable accommodations may be made to enable individuals with disabilities to perform the essential functions.
Lifting: Raising objects from a lower to a higher position or moving objects horizontally from position to position. Lifting items up to 20 pounds in weight.
WORK ENVIRONMENT
The work is primarily performed in the office or classroom environment. Noise levels usually are moderate.