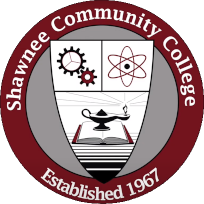 Committee
Charge

Committee Name: Professional Development Team
Committee Type: Administrative – Hybrid
Mission/Purpose: The Professional Development (PDEV) Team will serve as the major planning and policy-making body for the College's faculty & staff professional development activities. The PDEV Team is responsible for creating equitable and inclusive policies for the College's professional development and legal compliance processes. Further, the PDEV Team will provide recommendations to the College's other governance councils and administrative teams on professional development opportunities.
Scope of Responsibility: The PDEV Team shall:
Analyze employee professional development needs and recommend appropriate training.

Make recommendations to the Executive Council regarding strategic initiatives and events aimed at improving equity and inclusion throughout the College.

Increase employee talent, technical capability, and leadership skills. (Goal 3.2)

Provide advanced ERP (Colleague) and CROA training. (Goal 3.2.A)

Provide customer service training. (Goal 3.2.B)

Provide advanced training for Microsoft Office products. (Goal 3.2.C)

Consider each administrative employee achieving the Microsoft Office Specialist Certificate for WORD and EXCEL.

Develop and monitor implementation of PDEV strategic plan initiatives.

Share best practices, and seek innovative approaches to strengthen professional development.

Explore establishing an externship (or exchange) experience program for interested employees. Program where employees can learn best practices to bring back to SCC. (Goal 3.2.D)

Assist with identifying talent gaps & recommend personalized professional development needs to enhance employee job performance. (Goal 3. 3. B)

Establish cross-training opportunities to ensure our workforce are better trained (Goal 3.3.C)
Policy Responsibility: Human Resources (A4xxx) and Performance Review (A48xx).
Reporting: The PDEV Team reports to the Executive Director of Human Resources. The Executive Director will consider all recommendations made by the PDEV Team and approve those that are informed by best practice and compliant with applicable law. All approved recommendations will be forwarded to the Executive Council for final review and adoption.
Associated Committees: Executive Council, DEI Council
Composition: Faculty (3), Staff (3), Administration (3), Center Coordinator (1), Information Technology Staff (1)
Meeting Dates: First Wednesday of the month from 1:00p – 3:00p