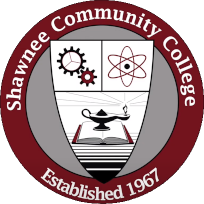 Committee
Charge
Committee Name: Curriculum and Instruction Team
Committee Type: Administrative – Hybrid
Mission/Purpose: The Curriculum & Instruction (C&IT) Team is responsible for ensuring the College's courses and programs meet State and Federal guidelines. The C&IT provides oversight on activities related to course development, program development, and curriculum management. The C&IT manages the curriculum processes outlined in the Illinois Community College Board's (ICCB) Program Manual.
Scope of Responsibility:
Policy functions of the C&IT are:
Operational functions of the C&IT are:
Ensure all College programs and courses meet ICCB Administrative Rules.

Ensure accuracy of the College's Curriculum Master File and Master Program File.

Ensure all new courses are assigned the proper codes using ICCB's Generic Course List.

Review curriculum proposals and make recommendations for approval.

Review transfer and cooperative agreements to ensure they meet all program and course standards.

Review programs and courses in a systematic manner on a regular basis to ensure that courses are kept current and relevant.

Prepare appropriate (i.e. addition, modification, deletion) curriculum forms that are consistent with procedures outlined in ICCB's Program Manual.

Prepare a summary of curriculum actions for annual Board review.
Policy Responsibility: Curriculum Management (A21xx)
Reporting: The C&IT reports to the Vice President of Academic Affairs (VPAA). The VPAA will consider all recommendations made by C&IT and endorse those that benefit the College. All approved policy recommendations will be sent to the Executive Council for approval.
Associated Committees: Academic Affairs Council, Academic Leadership Team Academic Standards Team, Student Academic Assessment Team, Executive Council, and Diversity, Equity, and Inclusion Council.
Composition: Dean of Allied Health & Nursing Programs, Dean of Career & Technology Programs, Dean of Transfer & Adult Ed Programs, Department Chairs (4), Director of Financial Aid and Veterans Affairs, Registrar, Staff (2), and Faculty (3). The Dean of Transfer & Adult Ed Programs chairs this committee.
Meeting Dates: Third Thursday of the month from 2:00p – 4:00p