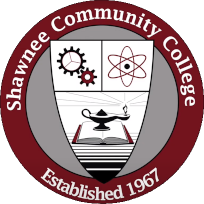 Committee
Charge
Committee Name: Business & Finance Team
Committee Type: Administrative – Hybrid
Mission/Purpose: The Business & Finance Team (BFT) is responsible for ensuring the College's business and financial practices meet State and Federal guidelines. The BFT provides oversight on activities related to budget development, financial analysis, purchasing, billing, and payroll activities. The BFT manages the College's financial processes outlined in the Illinois Community College Board's (ICCB) Financial Management Manual.
Scope of Responsibility:
Policy functions of the BFT are:
Recommend improvement to the College's financial, budget, procurement, auxiliary service, vehicle usage, inventory management, property disposal, and naming college property policies, procedures, and guidelines.
Operational functions of the BFT are:
Create and update business and financial operations procedures manual.

Coordinate with the Board Finance Committee to develop a long-term financial plan for the College.

Implement an inclusive 3-year budgeting process with a 5-year financial outlook.

Assist organizational units with budget planning.

Assist with College audits.

Ensure resource allocation is linked to the College's Strategic and Student Assessment plans.

Implement finance and budget strategic goals assigned to the Vice President of Administrative Services.

Create and update a customized program costing tool.
Policy Responsibility: Business & Financial Services (A5xxx)
Reporting: The BFT advises the Vice President of Administrative Services through policy recommendations to the Administrative Services Council and performs operational activities for the Administrative Services Leadership Team.
Associated Committees: Administrative Services Council, Administrative Services Leadership Team, Technology Team, Facility Team, and the Safety & Risk Management Team.
Composition: Director of Business Services, Bookstore Manager, Accountant, Payroll Specialist, FA Assistant (1), Center staff (1), Business & Workforce Development Staff (1), Grant Program Staff (1), faculty (2), Staff (2)
Meeting Dates: First Monday of the month from 1:00p–3:00p